We Are alive Again : )
 We Are live now wuth new update for 2022 ! 
    - Support V5 Billing library
    - support android 12+
    - fake-videos
    - earning system
    - agents system
    - new support email "maiklamged56@gmail.com" 

Enjoy our Demo
You can try the application with your friends via the version that we have provided on the Play Store

Documentation
You can also check out documentation in video / text first for free !

Server Requirements
App can works with any server that have cpanel that even shared hosting ,but first make sure it's support
1 – curl extension
2 – php 7.2
we suggest to use VPS if you planning for 100,000+ user , (we recommend vultr server as it easy to install but any other vps will works too)

Features
Matching :
The app automatically arranges the suggested friends as gender & interests and likes , so it suggests the right person first , which means higher matching rate and more users for the application
Random video :
ِAll search stuf is works on the server , then it's sends to the user a random person among all available people
3D Filters/Effects :
It is not only a random video chat ! , There are many Interesting and fun features like faces, filters, effects, send likes, chat and more.This will ensure that users will not leave the application for a long time and will earn more profits
Admob :
We have implemented Ads on Navigate between random users, in a way that does not alienate your customers It is attractive and elegant, and you can also remove it by purchasing the VIP membership
Rooms Cloud Recording :
Now Admin Can Review Rooms history With video recording for every call
Gems store :
Where you can buy Gems/Subscriptions
Earn Gems :
Users can earn gems by Referrer , watching ads , share the app , rate the app
Referrer :
Each user has his own invitation code, when a new user types it while registration , the owner of the code will earn some gems
Report / suspende system :
Users can report nudity or bad language and then directly will be sent to the admin for take action
Paid Memberships :
users can subscriptions at VIP , Gems Plus , Match Plus
Messenger System :
Users who became friends By searching, matching or random will have Integrated chat system ( Send text , pictures , voice msseages) and They are also will be able to make voice or video calls Between each other and Change conversation color
Social login :
Creating account will take Just a few seconds by facebook and google sign-in
Google translation :
If the friends are from different countries or languages there is auto translate switch , Which will make different languages problem from the past , It will make users in your app able to create friends across the world
Built-in notifications :
All application notifications appear in the upper bar, which saves time instate of leaving app for read the notify
Anti-cheat System :
If user tries to cheat or buy jewels through the root tool "lucky patcher" his account will be suspended automatically
Push notifications :
Admin can send notify to one or all users through the admin panel
Full Control Admin panel :
allows you manage whole app , users & reports & statistics & analytics and more (The features are detailed below)
Support many languages :
The application is eazy translatable with supports for English , Chinese , Arabic , Filipino , French , Hindi , Japanese , Korean , Romanian , German , Italian , Russian , Turkish , More Coming Soon ..
More :
We have just written few features about the application , beacuse it more than 150,000 line of code so we cannot count everything, but of course you can try demo version to discover everything yourself
Integrated APIS / SDK
Admob
Earn Money by Ads & Rewarded Video to users
Google SDK
Login with Google / Maps / place picker
Facebook SDK
login with Facebook
Deepar (note it's for free now)
Real Time in call video 3d filters / effects
Agora
Fast & economic video and audio calls SDK
Cloud Translation
Translate chat betwen users with multi languages
Google Payments
in app products/subscriptions with Anti-cheat system
Extended License
If you are going to use in-app payments or you're planning to make it a paid app
Disclaimer
Note : the Most of sdk above's Completely free or It gives you great limits to create your starup well , But we have to alert that you should review their pricing on your own
Admin Panel
Features
Current Active Users :
Real time counter shows you how many users are active in your app
Advanced Statistics Viewer :
Reactions & Devices model & Gender and Messages
Set support email :
You can change support email and will be updated in all users's devices
Modify interactive texts :
modify "About us" and "privacy policy" and "terms"
Send notifications :
send notify to one or all users through the admin panel
View Reports :
where you can show all users's reports and ignore or suspend the account
Distance Notification :
App will send you notification if you closer than 2 meters from positive case , If you ignored the notification and get closer, you will be considered as positive
Users Viewer :
modify gems and control memebersips like vip and match plus
Cloud Recording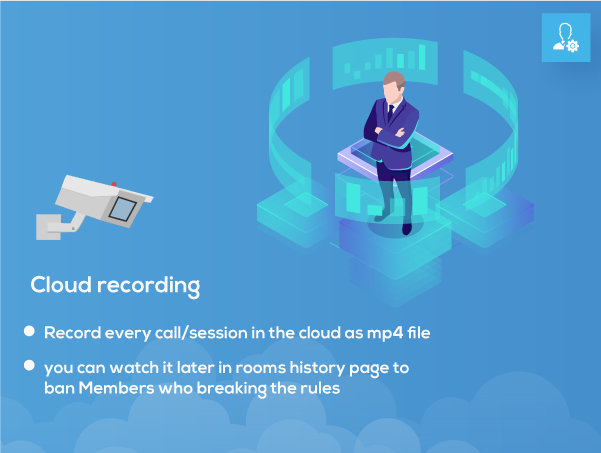 Check Admin Panel
You can try admin panel via the version that we have provided on the Google Drive
Email : admin@admin.com
Password : 123456

Installing for you
If you are not Expert at java/php we can install everything for you , connect with your accounts and give you final app's links that works exactly like kyle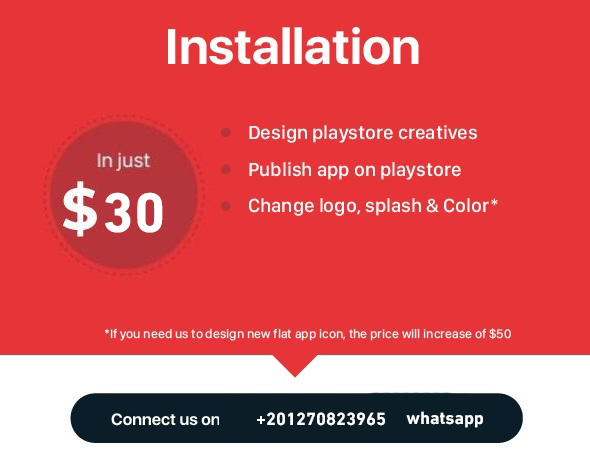 Note
Before purchasing , first check out the app features clearly in demo app available.Kindly check each & every thing about app how it works along with its flow of working.Make sure you check out each & every screen so that everything would be cleared before purchasing.
Everything is clearly shown in demo app.Ask questions regarding app before purchasing it because authors are not responsible if item did not meet your expectations
Change Log
Version 39.0 Updated 19 Nov 2022
    - Update Gradle 
        - Fix Complex View Issue
        - Fix Gradle Build Issue

Version 38.0 Updated 6 Sep 2022
    - Support V5 Billing library

Version 37.0 Updated 3 Sep 2022
    - Earning System
    - Agents System
    - Fake Videos

Version 36.0 Updated 5 Nov 2021
    - fix some bugs

Version 35.0 Updated 1 Nov 2021
    - Update / Fix Calls Recording to support Agora 2022

Version 34.0 Updated 18 Aug 2021
    - support android studio 2021+ versions

Version 33.0 Updated 3 Jun 2021
    - Faster Login
    - Support Videos in chat
    - Add Percent uploading feature
    - Support sending multi files in chat
    - Better Files Picker in chat

To deploy this update need to update 
get_started java and xml , FilesListUploader , SimpleUploader , StoriesAdapter,
edit_acc_page , FilesUploader,ChatRoom , ChatRoomAdapter
And strings.xml ( don't forget to update your keys and app name )

Version 32.0 Updated 26 may 2021
    - Support video in stories
    - Resizing story time as video
    - Sorting stores by date
    - Start from last story

To deploy this update need to update 
edit_acc_page , FilesListUploader , StoriesAdapter , storyview library
And strings.xml ( don't forget to update your keys and app name )

Version 31.0 Updated 24 may 2021
    - Fix creating video page
    - Chat refresh immediately
    - Fix Creating Story Bug
    - Fix Video Stories Bug
    - Story caching feature
    - Permission explanation (new google play policy)

To deploy this update need to update 
Create Video , Chat Room , ChatRoomAdapter , add_friends
get_started , strings.xml[p1,p2,p3] ,  storyview Library

Version 30.0 Updated 8 may 2021
    - Matches loads faster 
    - Load Keys Localy
    - Fix Change Gender/Country Filter Bug
    - Fix token update delay

Version 29.0 Updated 5 may 2021
    - Fix some bugs

Version 28.0 Updated 29 April 2021
    - FCM Updates (Faster & less server usage)
    - Control max matches for free user (via admin panel)

Version 27.0 Updated 15 April 2021
    - splash screen (large names)
    - Web Dashboard
    - PHP API (no firebase costs anymore)
    - Web Admin Panel
    - Load is faster Now
    - sync chat color
    - save latest favorite Gender/Country settings
    - Gems per minute 
    - Fix Deepar
    - Fix RTL bug in register page
    - Fix memory usage bug
    - Prevent Screenshots
    - Rooms Recording
    - More Advanced Stories Feature
    - No Firebase Functions
    - You now can replace keys online if anyone expired

Version 26.0 Updated 15 November 2020
    - Firebase rules
    - Fix firebase url bug
    - Update functions to node 12

Version 25.0 Updated 9 November 2020
    - Less database usage
      android version not just firebase functions

Version 24.0 Updated 26 October 2020
    - Support more devices

Version 23.0 Updated 25 October 2020
    - Less database usage ( 700% )
    - Fix build error in some android studio versions
    - Fix matching repeat bug
    - Fix admin wrong password message
    - And the new surprise !! 
      Admin now can review all random matchs at realtime

Version 22.0 Updated 28 September 2020
    - Fix High database usage
    - Fix Deepar license (you may needs to remove old deepar key and create new onw)

Version 21.0 Updated 10 September 2020
    - Update how to setup facebook login (Easier tutorial)
    - Make documentation link free (you can check it before make payment)

Version 20.0 Updated 8 September 2020
    - Fix match repeat rejcted bug
    - Fix maximum matches users bug
    - Replace "compile" with "implementation" 
    - Faster/More smarter matching
    - Better stories UI/UX
    - Admin can view users details
    - Admin can view users's messages log

Version 19.0 Updated 6 September 2020
    - Support large videos 
    - Replace all strings as app name
    - Attach How to update documentation
    - translated in Portuguese,Spanish,Vietnamese,Ukrainian,Polish,Catalan and Latin
    - Fix accept firend request bug
    - Fix minus gems bug
    - Smaller Size

Version 18.0 Updated 5 September 2020
    - Not connected to the Internet alert
    - Coins / call set option from admin
    - Search users in the admin panel
    - Suspended Filter in admin
    - Attach Image with notification
    - Attach link with notification
    - Receive notification in firebase functions
    - Toast if the purchases are empty, it is not linked to Google Play
    - Users Now Can create videos with 3d filtes
    - users can save videos in SD card , share it with friends
    - Users also can add videos to his profile 
    - Sort by date of registration in the admin panel
    - fix cropping the name in the splash
    - loading placeholder in the profile pictures
    - You can add a lot of pictures in profile now
    - Timerx library problem
    - fix camera didn't loaded bug
    - When you press the volume down, the ringer will stop
    - round user profile picture
    - Add a video creation tool
    - LTR chat and firends
    - Share, save or follow button in the video recording
    - Fix croped cardview
    - A temporary image while uploading the flag
    - fix showing different flag while loading
    - Increasing app usres scale to 30 million users instead of 20 thousand !
    - Loading users speed 50 times faster
    - Margin chat in RTL
    - fix history date in the RTL devices 
    - Loading placeholder in chat
    - Displaying the user's picture in the profile
    - canvas.drawArc bug
    - Prevent turning off the screen in the call or the Random
    - fix admin lag
    - And finaly we added stories Image/Video  !!
    - And also users now can send gems to each others

Version 17.0 Updated 15 August 2020
    - Fix selecting date bug 
    - Fix some bugs in matching
    - Fix admin panel stop in some devices
    - Google map documentation
    - More stability 

Version 16.0 Updated 14 August 2020
    - Type string to gender
    - Fix VIP dialog pricing
    - Edit Title
    - Support more devices

Version 15.0 Updated 14 August 2020
    - Location filters at matching (closer suggested first)
    - Translate some forgotten words
    - Change Block toast with more clearer one
    - Fix some bugs in matching/friends
    - percentage text at vip dialog now changes automatically
    - users now can edit name/pictures
    - When report user it's now sends screenshot to admin
    - Fix message request counter bug (when users leave chat)
    - Update admin panel to show report's screenshots
    - match plus control at admin panel
    - update subscriptions system (More stable)
    - Exchange prices for the local currency
    - Friends requests notification count icon (badge)
    - Update messenger UI/UX
    - move from others to main messages button
    - cleaner friends page code
    - Add friend / accept firend request from chats page
    - fix ringing after call starts in some devices

Version 14.0 Updated 13 August 2020
    - Remove friend Now keeps old chat
    - messages from stangers protction
    - messages button
    - Ringing tone in earpiece while calling someone
    - earpiece instead of speaker at audio calls
    - turn speaker on/off in call button
    - Ringing screen in video calls
    - fix message loading loop
    - fix add friend with id in some devices
    - add message request (others) section
    - message request show strangers chats like facebook 
    - fix some bugs in blocking system
    - suport more devices
    - fix color filter at video calls
    - back button no will close filters first in calls
    - Call duration counter
    - Fix call blocked somone bug
    - Arrange the history by date
    - Add Default Beauty filter for camera
    - Add Makeup Filter
    - Fix so like button stuck in android 5+
    - Fix invitation code bug
    - Fix The matches buttons oval in some devices
    - Maximize profile picture when click
    - Add Turkey flag
    - Make icon dynamic at about us page
    - Better Delete Account Button UI
    - Fix didn't found any matches if user didn't select hobbies
    - fix corner of the buttons at matching
    - so like now have more chances to be suggested at matches 
    - option to give you notification at admin when somone searching
    - better documentation
    - back button to close filters tap
    - translate new Features

Version 13.0 Updated 11 August 2020
    - privacy policy in strings.xml
    - fix connect with the word in get started
    - Short notifications text
    - Add Brazil flag
    - Switch in friends page
    - admin remember me
    - fix slow interntet online green point 
    - Fix deleting the conversation bug
    - Fix Voice messages RTL UI
    - Translate the account has been permanently deleted
    - Translation I am having trouble logging in

Version 12.0 Updated 10 August 2020
    - Messages header better UI
    - profile picture of friend in chat
    - Chat in radom better ui
    - fix 3D filters scroll in random page
    - fix Chat scroll in random page
    - Translate notifications

Version 11.0 Updated 10 August 2020
    - voice messages not work at android 9
    - fix location bug at settings page
    - prevent login page appears when reopen the app
    - Add splash screen
    - fix filters translate don't applyed
    - fix can't open chat bug
    - fix recived messages become invisable sometimes
    - reverse chat color (sent meesage it blue)
    - left to right at chat
    - fux sms invitation numbers looks left aligmented
    - users should now be able to remove messages
    - unfriend someone.
    - remove whole conversition
    - users should now be able to change Conversation color
    - Block someone UI Fix
    - open profile from matching
    - profile LTR

Version 10.0 Updated 9 August 2020
    - Multidex support
    - Fix android Kitkat bugs
    - Making unread messages to be bold
    - Open messages when click notification
    - On friends list view friends profile
    - Open profile with chat room user icon
    - view users pics instead of just showing one picture .
    - Fix "quot" in strings.xml 
    - Add india flag
    - Better UI at home page
    - Left to right support
    - Alignment Left
    - Better settings UI
    - Teanslate new UI words

Version 9.0 Updated 9 August 2020
    - Firebase Crashlytics
    - Firebase Analytics
    - Update Google login
    - Fix Permissions Bug
    - Friends ordered by last message date
    - back home button
    - improve messages
    - fix voice records bug
    - long click to copy message
    - Urls in chat are now clickable
    - fix tap to call again in chat 
    - make user id always low cased
    - improve search system
    - picture dimensions in chat

Version 8.0 Updated 8 August 2020
    - Calls UI better android 10+
    - Translate more words
    - open chat when click notify
    - exit dialog colors 

Version 7.0 Updated 8 August 2020
    - Faster Video calls
     - add more 3D filters
    - Admin support android 9+

Version 6.0 Updated 8 August 2020
    - Fix calls In Android 10+

Version 5.0 Updated 7 August 2020
    - Incoming call type Text

Version 4.0 Updated 7 August 2020
    - Fix In Random Chat UI

Version 3.0 Updated 7 August 2020

    - Fix filters UI at big screens
    - Fix Android 10 notifications
    - HD Random Video

Version 2.0 Updated 7 August 2020

    - Fix Android 9+ login bug


Version 1.0 Updated 7 August 2020

    - Real time broadcast receiver
    - pubsub
    - Real-time developer payments
    - Tobic Messasing
    - Firebase Database/storage
    - Firebase Functions
    - google play billing validate
    - rewarded ads video
    - deepar
    - agora.io
    - voice messages
    - social login
    - google translation
    - Built-in notifications